Meet Chapter Member, Chris Knoerlein
Meet Chris Knoerlein, Fundraising Day in Maryland Co-Chair and Director of Communications and Grants at The Arc Baltimore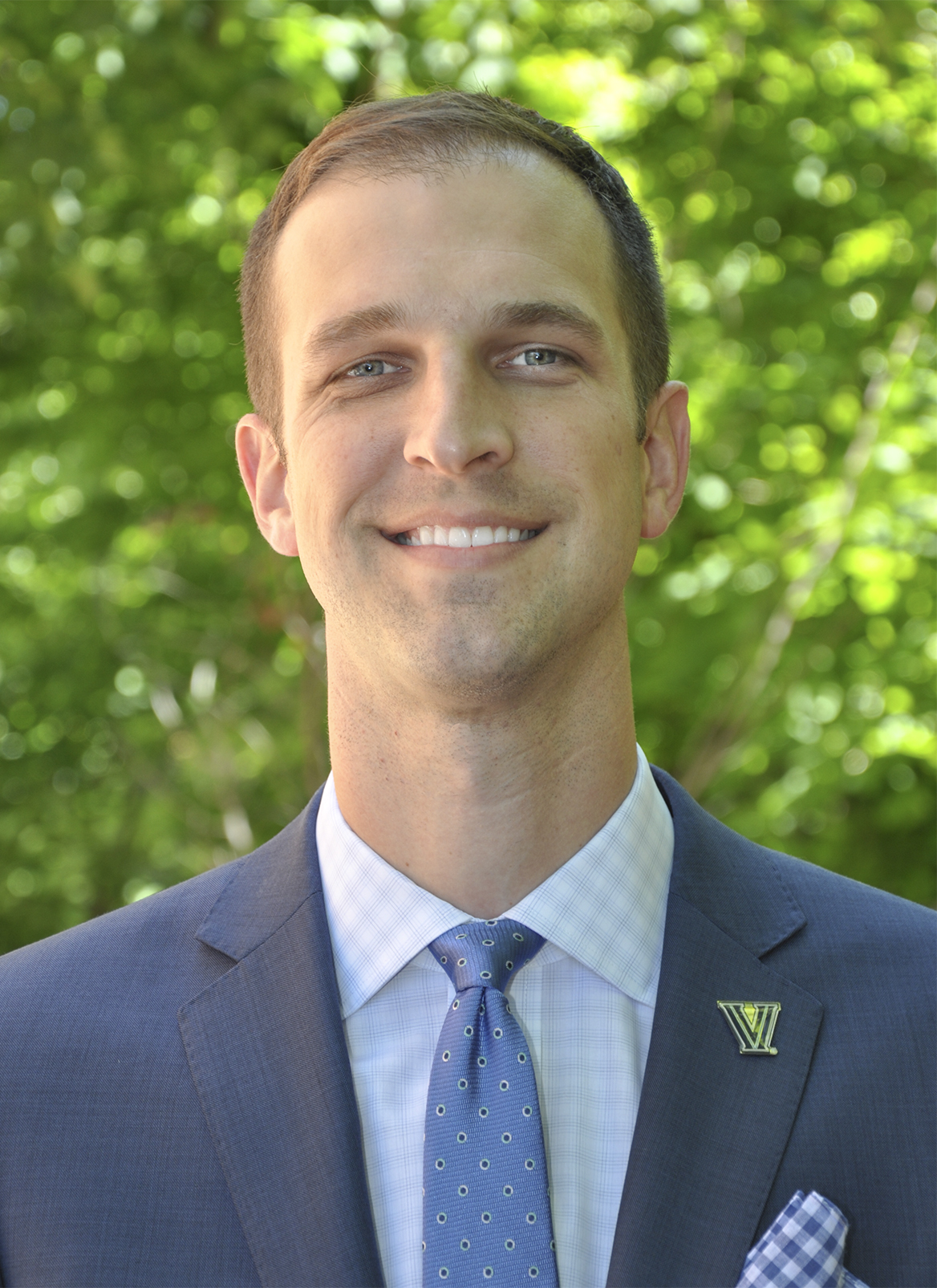 Chris began his career at Catholic Charities' Villa Maria Residential Treatment Center as a treatment counselor for young boys with severe emotional/behavioral disabilities. A few years later, he started at The Arc Baltimore as a community living coordinator for adults with intellectual and developmental disabilities. For several years, he assisted The Arc with the development of their internal database LifePrint, and for the last five years has served as the director of communications and grants. In addition, Chris currently serves as the AFP Fundraising Day in Maryland Co-chair. 
He is a proud graduate of Calvert Hall College High School and Villanova University, and he lives in Towson with his wife, Amy, a special education inclusion teacher, their son William, two dogs and a step-cat. 
We asked Chris:
What is the most rewarding thing about being a professional fundraiser? 
The most rewarding thing about being a professional fundraiser is experiencing when an individual, a corporation or a foundation recognizes the value of your agency's programs and in some way, wants to be a part of your mission – whether that be a volunteer stint, a contribution or a grant. In addition, I find satisfaction in cultivating the many success stories of those receiving services from The Arc Baltimore and sharing them with those who have invested in our mission.
How did you first become involved in development?  
 My arrival in the development field happened quite serendipitously. I started at The Arc Baltimore as a case manager for adults with disabilities who were living independently in the community with our staffing support. After six years, I was at a point in my career where I wanted to make a larger impact on our agency and I sought out ways to do just that. My supervisor moved me into a cubicle about ten feet away from the office of my now supervisor, Kate McGuire. Upon seeing what her department did, I inquired about assisting her with any projects – the first was setting up and developing content for our social media pages. She readily agreed and that led to other projects, including a grant application. When the director of communications and grants position opened up a year later, I jumped at the chance to interview. Now five years later, I am thankful for my cubicle placement.
What keeps you in development?  
 Being in development energizes me because every day is different and there is rarely a dull moment. One day I am working on a grant report to a foundation about the successes of the program they funded, and another day I am in the community, visiting someone at their employer, taking pictures and documenting their excitement over their new job. I sit in and assist with outlining new programs that need startup funding. I just wrote a blog about a gentleman we support who went on a cross country train ride to several national parks; a trip that was his dream for a long time. I feel as though I am part of something bigger than myself that is truly having a positive effect on the disability community.
How is fundraising different compared to when you started in the profession? 
Since I haven't been in the development field for very long and most of my fundraising responsibilities are grant-seeking, I'd instead offer two principles I've learned. The first is donors want to invest their money in a specific program that aligns to their mission instead of in an unrestricted gift. Second, and understandably, funders want quantitative results just as much as the feel-good qualitative. Striking the right balance in your follow-up is very important.
What advice would you give anyone starting out in the profession?  
 My advice would be to never neglect your relationships with donors – whether foundation, corporation or individual. Keep them informed of your programmatic progress – and even your shortfalls. That way, you can demonstrate transparency and the steps you plan to take to correct any issues. Invite them out when possible to demonstrate the progress that the funded program is making. Make sure you stay connected throughout the year, beyond the basic reporting requirements. This will only benefit you year after year.
 What was the best training you attended as a fundraiser and why?
Early on, I took an AFP-sponsored training entitled "Learning to Write Proposals Grantmakers Want to Read" with Lara Hall, the senior program officer at the Blaustein Philanthropic Group. She broke down the grant writing process so clearly and provided an honest glimpse into what happens during the foundation's review process and what they expect throughout the year. It is eye-opening to hear what foundations want from you instead of what you think they want. I would highly recommend attending any training where she is involved.
Why is professional development important to fundraisers?  
Professional development is very important to fundraisers because you must always be eager to learn and willing to try new things, especially involving technology. Those unwilling to change will always be stuck in "how we did it in the past," and this may close them off from building relationships with younger donors who receive information differently.
What is the best piece of advice you received?
My supervisor Kate McGuire told me early on, after a few grant rejections, that you will hear "no" more often than you hear "yes." I was beating myself up and taking the rejections very personally. However, her words refocused and motivated me. At this point, even a "no" can just be the first step in building a relationship with that person or group. Always stay positive.
Why are you a member of AFP?
Being a member of AFP grants you access to a community of experts from whom you can seek guidance. Especially someone like me who is still very new to the field, I have so much to learn. What better way to learn than from those with many years of experience who are always willing to share.
What do you think is unique to professional fundraising in Maryland?
That is tough to say because all I know is fundraising in Maryland. With that said, it is quite simple to make connections within our tight knit Small-timore community. Oftentimes, it is as easy as asking a board member or a colleague for an introduction to a potential funder. In addition, there is a wealth of national and small family foundations, as well as corporations, in Baltimore that look out for citizens-in- need in the city and surrounding communities. Their generosity and engagement in the community is unparalleled.
Where do you see the future of fundraising?
The future of fundraisingwill be dictated by younger donors,who often requirea service component that allows them to fully engage with your mission and those you support, so that they feel fully invested. Providing those opportunities will be key. Writing a check or donating online without that connection will happen far less frequently. In addition, fundraisers must take advantage of all that technology has to offer. We need to be present in all social forums and adapt our message so we don't close ourselves off to any potential donor. 
---
Meet Chris at Fundraising Day in Maryland on June 5 to learn how you can get involved!